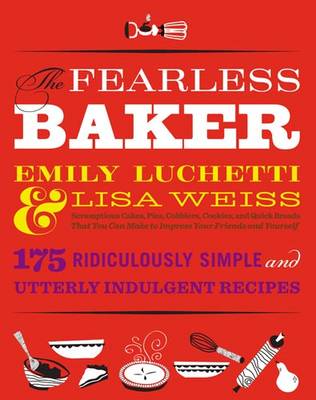 Waterbar's Executive Pastry Chef Extraordinaire Emily Luchetti has released a new cookbook catering to those of us who were born without a measuring cup in hand. Emily encourages us all to overcome our fears of baking while impressing friends. Take a sneak peak inside!
Emily's Walnut Sandwich Cookies        Emily's Strawberry-Rhubarb Crumble
The Fearless Baker is on sale now through our website: https://www.waterbarsf.com/cook_books.php
Get Baking!